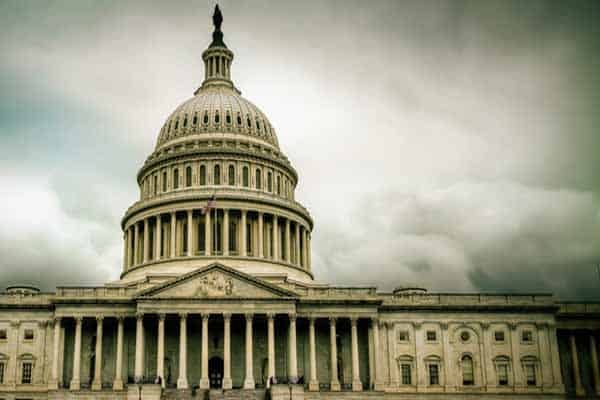 If oddsmakers are any indication, it looks like Republicans will keep the Senate, and the Democrats will take back the House.
Bovada online sportsbook has put out several new future odds for US political betting, where the outcome of each betting line will be decided at the polls after all the votes have been counted from the general election, which will be held on November 6, 2018.
Here are the 2018 Midterm Election odds currently available from Bovada and are the current odds as of October 16th, 2018.
2018 Midterm Elections – Outcome of US House and Senate
2018 US House of Representatives Election – Majority Outcome
Democratic Majority (-260)
Republican Majority (+180)
No Overall Majority (+5000)
2018 US Senate Election – Majority Outcome
Republican Majority (-260)
Democratic Majority (+450)
No Overall Majority (+400)
2018 Midterm Election – Exact Outcome
(If Senate is tied, GOP is considered to have control)
Democratic House/GOP Senate (-150)
GOP House/GOP Senate (+175)
Democratic House/Democratic Senate (+650)
GOP House/Democratic Senate (+5000)
2018 US Senate Election – Exact Republican Senate Seats After Midterms
60 or More (+2000)
59 (+2500)
58 (+2500)
57 (+1500)
56 (+900)
55 (+800)
54 (+600)
53 (+450)
52 (+400)
51 (+550)
50 (+650)
49 or Less (+450)
2018 Midterm Elections – Outcome of Gubernatorial Races
2018 US Gubernatorial Election Winner – Florida
Andrew Gillum – Democrat (-140)
Ron DeSantis – Republican (+110)
2018 US Gubernatorial Election Winner – Georgia
Brian Kemp – Republican (-200)
Stacey Abrams – Democrat (+160)
2018 Midterm Elections – Odds on Individual Senate Races
2018 US Senate Election Winner – North Dakota
Heidi Heitkamp – Democrat (+350)
Kevin Cramer – Republican (-500)
2018 US Senate Election Winner – Arizona
Martha McSally – Republican (-130)
Kyrsten Sinema – Democrat (Even)
2018 US Senate Election Winner – California
Diane Feinstein – Democrat (-2000)
Field (+800)
2018 US Senate Election Winner – Florida
Bill Nelson – Democrat (-130)
Rick Scott – Republican (Even)
2018 US Senate Election Winner – Indiana
Joe Donnelly – Democrat (-160)
Mike Braun – Republican (+130)
2018 US Senate Election Winner – Missouri
Josh Hawley – Republican (-155)
Claire McCaskill – Democrat (+125)
2018 US Senate Election Winner – Montana
Jon Tester – Democrat (-200)
Matt Rosendale – Republican (+160)
2018 US Senate Election Winner – Nevada
Dean Heller – Republican (-115)
Jacky Rosen – Democrat (-115)
2018 US Senate Election Winner – New Jersey
Bob Menendez – Democrat (-700)
Bob Hugin – Republican (+475)
2018 US Senate Election Winner – Tennessee
Marsha Blackburn – Republican (-450)
Phil Bredesen – Democrat (+325)
2018 US Senate Election Winner – West Virginia
Joe Manchin – Democrat (-450)
Patrick Morrisey – Republican (+325)
2018 US Senate Election Winner – Texas
Ted Cruz – Republican (-500)
Beto O'Rourke – Democrat (+350)