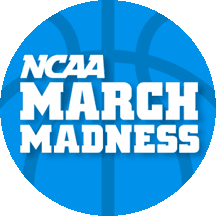 68 teams will enter the NCAA Tournament aka "March Madness," and in the end, only one team will be crowned national champion for this season. Below are the most trust sportsbooks to bet on the odds to win the 2019 NCAA Division I Men's Basketball Championship, and we've included a preview of the top 10 teams most likely to win it all this season.
Top Online Sportsbooks for Futures Betting on March Madness
| Sportsbook | Bonus Offer | U.S. | Rating | Visit/Review |
| --- | --- | --- | --- | --- |
| | 50% Max $250 | | 4.7/5 | Play Now |
| | 50% Max $1000 | | 4.4/5 | Play Now |
| | 50% Max $1000 | | 4.3/5 | Play Now |
Odds to Win the 2019 NCAA Men's Basketball Championship
Getting through March Madness and winning the NCAA Tournament is far from easy. To win a basketball futures bet on the national champion, the team you pick must receive either an automatic bid by winning one of the 32 conferences or are given one of the 36 at-large bids by the NCAA Selection Committee, who pick the best teams that did not win their conference tournament. Once March Madness has begun, a team must win 6 games (7 if they are part of the play-in round) in a row without losing a single game to be named national champions for the season.
| | Team | Odds |
| --- | --- | --- |
| | Duke | +210 |
| | Kentucky | +900 |
| | Kansas | +2800 |
| | Gonzaga | +800 |
| | Nevada | +2500 |
| | Villanova | +5500 |
| | North Carolina | +1100 |
| | Virginia | +900 |
| | Michigan State | +1400 |
| | Michigan | +1200 |
| | Oregon | +15000 |
| | Tennessee | +1100 |
| | Auburn | +5500 |
| | West Virginia | +25000 |
| | UCLA | +25000 |
| | Indiana | +12500 |
| | Syracuse | +8000 |
| | Florida | +12500 |
| | Perdue | +5500 |
| | Wichita State | +15000 |
| | Texas Tech | +3500 |
| | Arizona | +15000 |
| | Virginia Tech | +7000 |
| | Cincinnati | +12500 |
| | Clemson | +20000 |
| | Arizona State | +12500 |
| | Ohio State | +10000 |
| | Miami (FL) | +15000 |
| | Florida State | +8000 |
| | LSU | +4000 |
Top 10 Teams with the Best Odds to Win the 2019 NCAA Tournament
Here is our breakdown of the top 10 teams with the best odds of winning the 2019 NCAA Division I Men's Basketball Championship provided by Bovada.
Duke Blue Devils
2018 NCAA Tournament Results: Lost in the Elite Eight
Duke lost their entire starting lineup to the 2018 Draft, so why are the Blue Devils the favorite to win it all? Well, Coach Mike Krzyzewski managed to bring in what might go down as the greatest recruiting class of all time, which includes No.1 SG RJ Barrett, No.1 SF Cameron Reddish, No.1 PF Zion Williamson, No.3 PG Tre Jones, and No.7 SF Joey Baker. All five will likely be one-and-done players and be drafted into the NBA after the season, most if not all in the first round as well, so inexperience at the collegiate level of play will likely be their only weakness. Fortunately, Coach K is one of the greatest basketball minds in the history of the game, leaving few to doubt the high likelihood of Duke winning the national championship this season.
Kentucky Wildcats
2018 NCAA Tournament Results: Lost in the Sweet Sixteen
Much like Duke, Kentucky and Coach John Calipari also recruited a stacked class of high school talent. No.1 PG Ashton Hagans is projected to be a future NBA All-Star and will likely be the best point guard in all of college basketball this season. In addition to No.2 PF EJ Montgomery, No.3 SF Keldon Johnson, No.5 PG Immanuel Quickly, and No.6 SG Tyler Herro, the Wildcats also return P.J. Washington, Nick Richards, Quade Green along with signing graduate transfer Reid Travis, giving them the edge in experience over most of the college basketball powerhouse programs this season to complement their future NBA talent.
Kansas Jayhawks
2018 NCAA Tournament Results: Lost in the Final Four
One word can be used to describe the Kansas roster Coach Bill Self has assembled for the 2018-19 season: Depth. Kansas has "only" two 5-star players with center Udoka Azubuike and point guard Devon Dotson but has eight 4-star players on the roster in total. If you were to split these ten players into two teams then both teams would likely be among the top 10 teams in basketball and in the top 25 at the very least. This amount of depth is vital to making a run through the regular season, conference tournament, and March Madness because keeping your players fresh takes priority after playing so many games, making Kansas one of the top favorites this season.
Gonzaga Bulldogs
2018 NCAA Tournament Results: Lost in the Sweet Sixteen
Gonzaga returns three talented scorers, Zach Norvell Jr., Josh Perkins, and K.J. Tillie in addition to adding Brandon Clarke, who transferred from San Jose State after averaging 17.3 points a game last season. Many experts also predict forward Rui Hachimura from Japan to take a big leap this season and become a prospect for the 2019 NBA Draft following the conclusion of this season. Regardless, Coach Mark Few has assembled one of his most talented rosters in his 20th year leading the program, which is why many believe this could be the year Gonzaga wins their first ever national title.
Nevada Wolfpack
2018 NCAA Tournament Results: Lost in the Sweet Sixteen
After coming out of nowhere last season, Nevada is getting a lot of love from sportsbooks and sports outlets, and it's not hard to see why. They lost by one point to a team that made the Final Four in the tourney last season and the program was able to retain Coach Eric Musselman, bought back the Martin twins, Caleb and Cody, added numerous talented transfers, and brought in McDonald's All-American and 5-star center Jordan Brown as the cherry on top. It's somewhat strange to see Nevada so high up in the rankings and one must question whether Coach Musselman and the Wolfpack can meet the high expectations now that there's a spotlight on the team and catching opponents by surprise isn't likely to happen this season.
Villanova Wildcats
2018 NCAA Tournament Results: Won the National Championship
Coach Jay Wright and the Wildcats blew out nearly every team they faced last year in the NCAA Tournament on their way to winning the national championship. However, four out of the five starters on their championship roster won't be returning this year and decided to leave early to pursue NBA careers. While Villanova won't be as dominate this season, they did land a top 10 recruiting class led by 5-star point guard Jahvon Quinerly. In addition, Wright also got perhaps the best graduate transfer in the country, Joe Cremo, to join the squad. Wright has won with less, which makes him getting top talent a scary proposition. It'll be interesting to see if Villanova can defend their national title this season – something failed to do the last time they won it all.
North Carolina Tar Heels
2018 NCAA Tournament Results: Lost in the Second Round
Coach Roy Williams missed out on some of the big name recruits he was after but still managed to land No.2 SF Nassir Little and No.3 SG Coby White. However, the biggest news for North Carolina came when Luke Maye announced he was withdrawing his name from the NBA Draft to return for his senior season, giving the Tar Heels much-needed experience to the front court. No one doubts the coaching ability of Williams, having won 3 national championships in his 15-year tenure with the school tied for the most over the timespan. On the other hand, Williams will need to figure out the point guard situation, without a pure PG on the roster, as soon as possible if North Carolina wants to make a deep run into the NCAA Tournament.
Virginia Cavaliers
2018 NCAA Tournament Results: Lost in the First Round
Overcoming the biggest upset in college basketball history is going to be the toughest challenge for Virginia this season. Coach Tony Bennett will somehow need to find a way to get his team over that painful loss, and if he can, the Cavaliers return most of their starting lineup last season led by De'andre Hunter, who is an ACC Player of the Year candidate and will likely enter the NBA Draft following this season. Virginia had one of the best defenses in all of college basketball this season and will likely be their main strength again this season. All signs point to Virginia being a stacked, experienced team this season, but any doubts are warranted, considering what happened during March Madness last season.
Michigan State Spartans
2018 NCAA Tournament Results: Lost in the Second Round
The two best players for the Spartans, Miles Bridges and Jaren Jackson, are gone to the NBA, and even though Coach Tom Izzo didn't grab any 5-star one-and-done talent, he's proven time and time again he doesn't need it. Izzo prefers to develop talent, which is hard to do when players can leave after one season, and this shows in his recruiting, having picked up five 4-star plays in this past draft class. In fact, the starting five for this season will likely consist of two seniors and three juniors, making them arguably the most experience team among the top ten. Izzo is no stranger to going deep into March Madness, but the team has lost in the early rounds the past couple years and whether he can win a national title, like he did in 2000, is something we'll just have to wait and see.
Michigan Wolverines
2018 NCAA Tournament Results: Lost in the National Championship
After winning the Big Ten tournament the past two seasons and making their second national championship game appearance this decade, Michigan turns to this season and hopes to forget the blowout loss to Villanova in the title game. Coach John Beilein has become one of the best in all of college basketball, but the Wolverines lost three starters, including center Moe Wagner, arguably their best player for the past two seasons. However, the best player during March Madness last season was Charles Matthews, who decided to return for another season after testing his draft status. Matthews will likely be one of the best players in the country, and Coach Beilein will need to build the team around him if Michigan wants to avenge their title game loss from a season ago.