From March Madness to the NBA Finals, betting on futures is a popular way to wager on the end-of-season outcomes for both the NBA and college basketball. We've provided important dates, information, tips, and the legal online sportsbooks you should know before betting on future odds for the current NBA and NCAA Basketball seasons.
Best 2023 Sportsbook Sites for Basketball Futures Betting
| Sportsbook | Bonus Offer | U.S. | Rating | Visit/Review |
| --- | --- | --- | --- | --- |
| | 50% Max $250 | | 4.7/5 | Play Now |
| | 50% Max $1000 | | 4.4/5 | Play Now |
| | 50% Max $1000 | | 4.3/5 | Play Now |
NBA Futures For The 2022-23 Season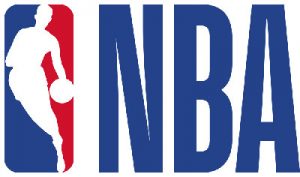 Here are the types of futures bets currently given odds by most sportsbooks for the 2022-23 NBA season.  On our NBA futures betting page we have listed specific odds for these categories and will keep them updated on a weekly basis.
2023 NBA Finals
Odds to Win the 2023 NBA Championship
NBA Finals MVP
2022 NBA Playoffs
Odds to Win the Eastern Conference
Odds to Win the Western Conference
Odds to Make the NBA Playoffs for Each NBA team
NBA Division Futures
2022-23 NBA Regular Season
Eastern Conference

Odds to Win the Atlantic Division
Odds to Win the Central Division
Odds to Win the Southeast Division

Western Conference

Odds to Win the Northwest Division
Odds to Win the Pacific Division
Odds to Win the Southwest Division

Over/Under: Total Regular Season Wins for Each NBA team
2022-23 NBA Players
Odds to Win the NBA Most Valuable Player Award
Odds to Win the NBA Rookie of the Year Award
Important Dates for 2022-23 NBA Futures
Before placing a futures bet on the 2022-23 NBA season, check the dates below, so you know exactly when the wager's outcome will be decided. Timing is a significant factor when choosing to go with futures bets.  The earlier you place your bet, the larger the payout is, but also the riskier the bet is because it really is a guess. As you get closer to any of the dates below, the risk factor decreases, but so does the payout.  The good news is that if you do want to take a stab at it and place a futures bet, this is one wagering scenario where you can place a small bet and receive a larger payout than taking the traditional lines that are less risky.
2022
September 27 – NBA Preseason begins
October 18 – Start of the NBA Regular Season
December 25 – Christmas Day Games
2023
February 6 – NBA Trade Deadline at 3 p.m. ET
February 14-16 – NBA All-Star Weekend
April 9 – End of the NBA Regular Season
April 12 – NBA Playoffs Begin
June TBD – 2023 NBA Finals
The NBA Format
Knowing NBA format is important because without it a futures bettor wouldn't know how the outcome of a bet is decided. Here is the format for the 2018-19 NBA season.
30 NBA teams in total
15 Eastern Conference teams/15 Western Conference teams
Eastern Conference Divisions: Atlantic, Central, Southeast
Western Conference Divisions: Northwest, Pacific, Southwest
Each team plays an 82-game regular season schedule
Teams with the best overall record win their division
16 teams make playoffs –
8 Eastern teams with the best overall record and 8 Western teams with the best overall record
Teams are seeded No.1-No.8 in a fixed double bracket
4 rounds in total and each round is a best-of-seven series
Series are played in a 2-2-1-1-1 format: Higher seed gets home court in games 1, 2, 5, 7 and lower seed gets home court in games 3, 4, 6
Types of Futures Currently Available For The
2022-23 NCAA Basketball
Below are the types of futures many sportsbooks are offering odds on for the 2022-23 NCAA Division I Men's Basketball season. There are only two types currently available, but we will update this section as sportsbooks display more types of odds.
2023 NCAA Tournament
Odds to Win the 2023 National Championship
Odds to Reach the Final Four, Elite 8, Sweet 16
2022-23 NCAA Men's Basketball Schedule
College basketball has many important dates to keep in mind when betting on futures, and here are the most important dates for NCAA Division I Men's Basketball. As mentioned before, the earlier you place a bet, the riskier the bet is therefore the higher the payout.  Waiting for stability and less risk can be reassuring, but will also yield a significantly smaller payout.
2022
October 27 – Start of the NCAA Division I Men's Basketball Regular Season
November 14-December 25 – Early Regular Season Tournaments
2023
March 10 – End of the NCAA Division I Men's Basketball Regular Season
March 12 – March Madness Selection Sunday
March 14-15 – Start of March Madness, First Four
March 16-19 – First and Second Rounds
March 23-26 – Sweet Sixteen, Elite Eight
April 1 – Final Four
April 3 – National Championship
NCAAM Basketball Format
The format of men's college basketball is a bit more complex, but here is a breakdown to assist you when betting on college basketball futures.
358 NCAA Division I Men's basketball teams in total
32 NCAA Division I basketball conferences
68 teams will compete in the NCAA Tournament aka "March Madness"
32 conference tournament winners receive an automatic bid to the NCAA Tournament
Remaining 36 at-large teams are chosen by the NCAA Selection Committee
NCAA Selection Committee seeds the four regions in a fixed single-elimination bracket from No.1-No. 68
First Four: 8 teams compete in 4 play-in games with 2 matchups between the lowest-seeded at-large teams and 2 matchups between the lowest-seeded automatic bid teams – 4 winners advance to the Round of 64
Round of 64: 4 regions each with 16 teams – the highest seed plays the lowest seed and winners advance to the Round of 32

1 vs. No.16
2 vs. No.15
3 vs. No.14
4 vs. No.13
5 vs. No.12
6 vs. No.11
7 vs. No.10
8 vs. No.9

Round of 32: 4 regions each with 8 teams – winners advance to the Sweet Sixteen
Sweet Sixteen: 4 regions each with 4 teams – winners advance to the Elite Eight
Elite Eight: 4 regions each with 2 teams – winners advance to the Final Four
Final Four: semifinal round with the 4 region winners – 2 winners advance to the National Championship
National Championship: final round between the 2 Final Four winners – the winner is named the NCAA National Champion
NBA vs. College Basketball – Differences when Betting on Futures
While college and the pro game of basketball share many similarities, how they are different is more important when betting on futures. Here are three reasons why:
Odds of Picking a Winner: In the NBA, 16 of 30 (53.3%) teams will make the playoffs which gives nearly more than half the league a realistic chance to win it all. However, in college basketball, 68 of 353 (19.3%) teams will play in March Madness, which makes picking a futures winner much harder to nail down before the season starts.
Chalk and Upsets: Picking the NBA winner is traditionally a "chalk" bet, meaning one of the top 5 favorites tend to win the finals, even less so with the Golden State Warriors being favored the past two seasons, winning both titles. On the other hand, picking the winner of March Madness is maddening because of little information on smaller teams and roster changeover due to the "one-and-done" rule. No one saw No.16 seed University of Maryland, Baltimore County beating No.1 overall seed Virginia in 2018, becoming the first No.16 seed to advance and pulling off the biggest upset in college basketball history in the process.
Tortoise and the Hare: The NBA has much higher scoring due to the shot clock being shorter (24 seconds compared to 30 seconds) and game length (48 minutes compared to 40 minutes), which encourages faster play, meaning the more talented, athletic, and (likely) favored teams have a better shot at winning. In college basketball, it's easier to "milk the clock" since possessions are longer which allows slower-pace, protect-the-ball strategies to work. Teams who are more talented are not afforded too many mistakes because the lesser team can hold the ball longer, running out the clock and closing out the win.
Basketball Futures FAQs
Q: What is basketball futures betting?
A: Betting on futures in basketball means you're placing a bet in advance, sometimes weeks or months, getting worse odds with the potential for a bigger payout.
Q: Why place a futures bet on basketball?
A: When the outcome of a season becomes more apparent, the odds for favorited basketball teams winning it all go up, meaning the payout goes down. However, if a team is wagered on before the start of the season or playoffs then they are given worse odds, but the payout is significantly higher since the outcome of the bet is more uncertain.
Q: Where can I bet on basketball futures?
A: We recommend the online sportsbooks at the top of the page. We have reviewed each one and can ensure they are 100% legal, safe, and guarantee payouts for all winning bets on futures.
Q: Can you legally wager on basketball futures?
A: Yes. There are no federal laws in the United States preventing wagers on basketball futures at online legally-licensed, offshore sportsbooks.
Q: When do odds on basketball futures come out?
A: Typically, sportsbooks release odds for next year's immediately following the conclusion of the championship game. Odds not championship related release as the season gets closer.